Good people sometimes make bad choices.
We understand the anguish and uncertainty an Alabama CDL DUI charge can bring.
Don't gamble with your CDL license. 
Since 1983 The Smith Law Firm has helped Alabamians get their life back on track after a DUI. We are ready to help you!



It is ESSENTIAL for you to understand that there is a lot of MISINFORMATION on the internet about the dismissal of Alabama CDL traffic or speeding ticket cases.  Federal regulations adopted by all the states (under threat of highway funding removal) now stipulates that any plea involving payment of court costs is a CONVICTION even if the initial charges are dismissed.  
In order to keep your commercial driving record clean, the lawyer you hire must win your case COMPLETELY.  Under the new regulations, plea deals where the city or county receives the money for court/ticket costs and the driver receives a ticket dismissal are now regarded as CONVICTIONS.  In Alabama just 2 serious convictions at any time in a three year period will result in the loss of your CDL license for 60 days.
The Smith Law Firm has been defending 1st, 2nd and 3rd CDL DUI charges across Alabama since 1983. Reggie understands the tremendous importance of defending the advanced criminal charges of Second, Third and Felony driving under the influence charges. He is dedicated to protecting the rights of Alabama commercial drivers accused of DUI and drunk driving related offenses.
140 reasons to choose the Smith Law Firm to fight your Alabama DUI.

The Smith Law firm digs deeper then the rest when defending your DUI charges.
Dozens of attorneys for DUI defense CLAIM to be the "best". You must quiz any prospective criminal attorneys about the specifics of their methods for how to fight a DUI in Alabama. When you answer our 140 question online evaluation we will telephone you with our FREE assessment and evaluation.
The Smith Law firm looks into every possible defense angle when defending your Alabama DUI charges. Our dedication in defending DUI's can be seen in our 140 question DUI questionnaire which you are welcome to fill out at anytime to see for yourself why we dig deeper to defend your Alabama DUI.
There is no obligation other then your time when you fill out our DUI defense questionnaire. Reggie will personally go over your 140 answers, evaluate your case and call back with his insights to your unique situation based on his experience of fighting DUI charges since 1983.
---
Reggie Smith's knowledge of how to defend a DUI is exceptional. His ability to identify the issues and raise defenses for his clients will serve any client facing a DUI well. If you have been charged with a DUI call Reggie. He will help you."

Timothy Baldwin
Associate Attorney
Billings Legal, PLLC
Billings, Montana
---
The most important consideration, particularly in the current economy, is at all costs reduce your risks of losing your commercial driving job or professional driving status. You know better than anyone that your job depends on keeping your driving record clear of problems, The Smith Law Firm understands this also and is qualified and experienced to defend your legal rights and financial interests.
---
You have nothing to lose and everything to gain by calling our office to discuss your Alabama CDL ticket or DUI case. Telephone and internet consultations are always FREE with no obligation. Once I understand the aspects of your case I provide to you a FREE quote for your consideration.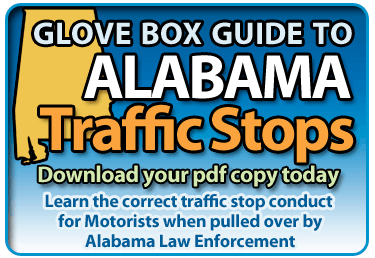 Smith Law Firm has deep roots as a trial lawyer, having taken on insurance companies in hundreds of cases that have gone to trial since 1983.  We are committed to defending your rights and when it means going  to trial we will not hesitate to take that course.  
We believe that in the overwhelming majority of cases, the police officer or the state of Alabama has made mistakes in the prosecution of your case that will lead to opportunities to achieve a positive outcome in your DUI case.
We work tirelessly through the use of experts, doctors, investigators, technology and the law to find areas of your case in which the state of Alabama has failed to meet its burden of proof beyond a reasonable doubt.
We approach your Alabama CDL driving under the influence case with a "we-can-win-it" attitude, we keep our minds open to any and all possibilities to be successful in the defense of your case and in defense of your Alabama and United States Constitutional Rights.
When you hire The Smith Law Firm, you have done everything in your power to achieve the best result possible. Hiring a committed DUI lawyer is the first step toward putting your mind at rest and ensuring that you have the best chance at reducing the negative impact that these types of charges can have on your life and your future.
You have nothing to lose and everything to gain by calling our office to discuss your Alabama CDL DUI charges Telephone and internet consultations are always FREE with no obligation. Once I understand the aspects of your case I provide to you a FREE quote for your consideration.
Unlike other ticket defense attorneys and lawyers who chose to focus on several areas of law and are sometimes spread thin, the Smith Law firm has a practice emphasis on traffic tickets, DUI's and violations of Alabama's Rules of the Road. This has allowed the Smith Law firm to develop a deeper understanding of traffic procedures and case law in Alabama.
The Smith Law firm has been representing commercial truck drivers in all courts throughout Alabama since 1983.  Please give us a call or contact us today in regards to your Alabama commercial driver DUI charges.